The best chess books for beginners
The latest technological improvements and solutions have become more and more attractive in chess learning. Nowadays chess books less or more, lost their importance while learning chess.
The newest and the latest methods of online learning provide various options, functions, and opportunities for teachers to have online lessons with multiple students, whereas the role of the books should never lose their value.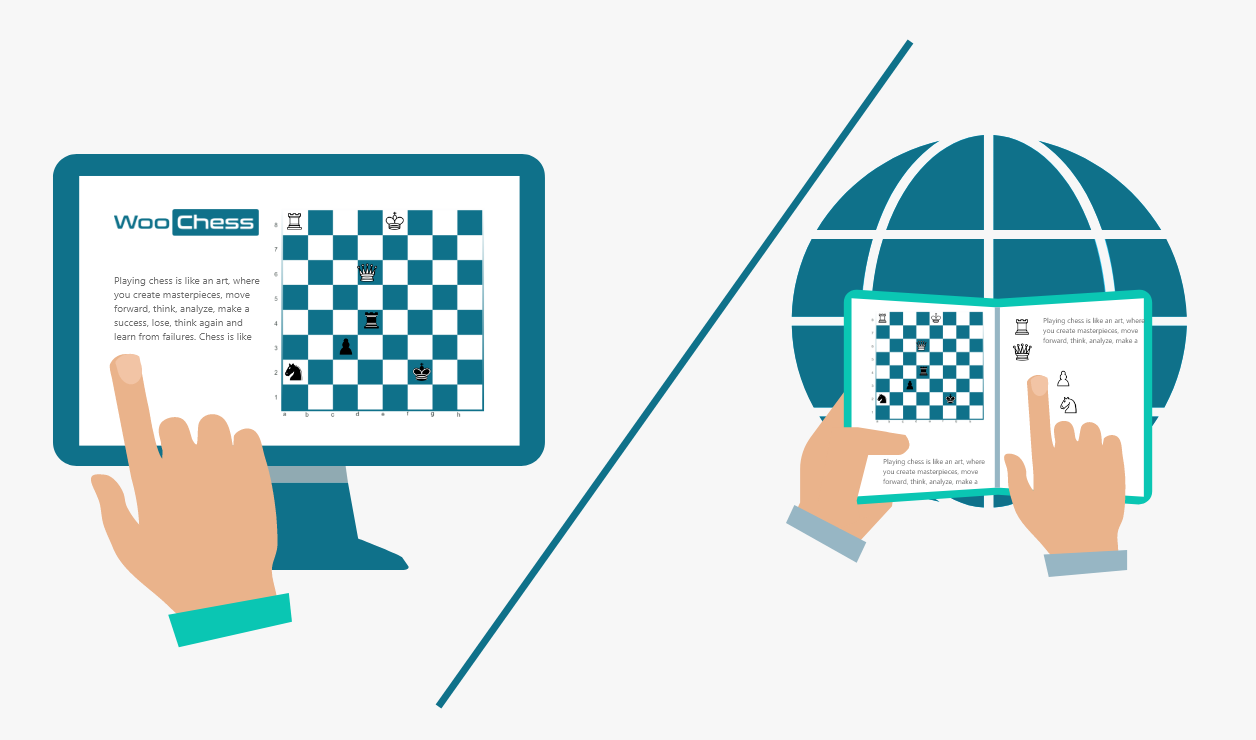 Learning with printed books is the best way to improve yourself, because no matter of the increase in the technology's development, books remain irreplaceable. At the same time, chess has a large library of different books and when you start learning, you don't know from which book begin chess learning.
If you are a beginner in chess and haven't started your big journey we will suggest you some books that will only enrich your knowledge and will push you to another level. Here is our list of ten chess books for beginners.
1.Bobby Fischer Teaches Chess (by Bobby Fischer and Stuart Margulies)
Sure, you have already heard the name of Bobby Fischer or saw at least, one notable game of chess this genius, and that's not a coincidence. Probably one of the best chess players of the history, and the figure that will never be forgotten wrote many books and left a vulnerable heritage to those who are a fan of Bobby and to those who want to learn how to play Chess, the Bobby Fischer way.
This book can be listed in the most famous chess books for beginners, it is a chess puzzle book written by Fischer, Stuart Margulies, and Don Mosenfelder. It can be among the best-selling chess book ever published, with over one million copies sold. As the book says "When you finish this book, you will not be able to beat the greatest chess player the world has ever known, BUT you will be a much better player than you were."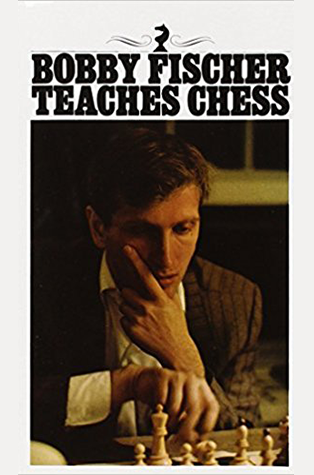 The best thing about this book is that it is written for all chess players and the material is proper for both beginners and advanced learners. Because it shows you how to play chess and be a better player, have a lot of strategies and solve different situations.
The book has numerous puzzles, exercises which develops the learner's tactics and strategies. At the same time, the book asks a question to the reader during solving tactics, so that if you've solved them in a wrong way, it describes, why it is wrong. So this book can be a must-have book for your chess library. It covers several topics:
Elements of Checkmate

The Back-Rank Mates

Back-Rank Defenses and Variations

Displacing Defenders

Attacks on the Enemy Pawn Cover

2.The Steps Method by Rob Brunia and Cor van Wijgerden
The authors of this book are a Dutch Chess trainer, player Robert Brunia and Cor van Wijgerden, a Dutch chess player, chess trainer and writer of chess books. They are the creators of new didactic teaching method, called "Stepping method" which is being applied in numerous schools, and chess clubs of different countries.
The book was written for a beginner, featuring 6 manuals and 20 workbooks. This book's course is based, on a step-by-step program, building one level of chess learning on the previously learned material.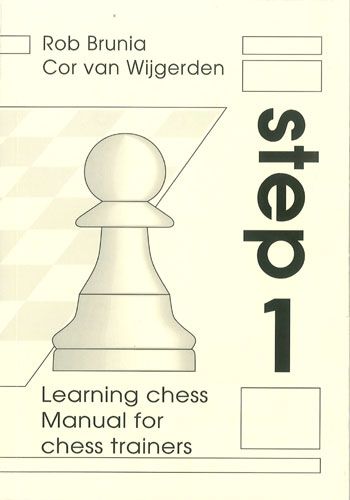 The steps method's main goal is to teach children how to play chess which is being used in the Netherlands, Belgium, France, Germany, Switzerland, and Austria. Their method consists of six steps, each step has its own workbook with a lot of exercises and short summaries for both students and teacher (parent). Also, the answers to the exercises can be found in the book.
3.Chess 101 by Dave Schloss
As the book cover itself says "everything a new chess player needs to know", explains a lot, and in the book confirms everything. The author is highly rated former city chess champion and college blitz chess champion, Dave Schloss.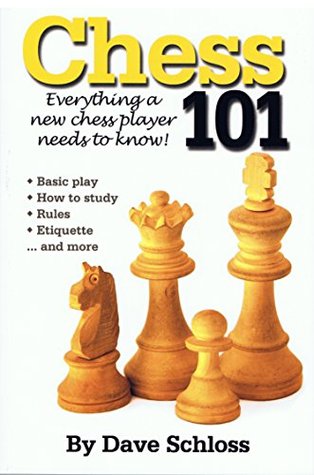 This book provides chess instruction about everything connected to chess and also covers topics like:
Types of boards and pieces

Setting up the board

The value of the pieces

How the pieces move, including castling and "en passant

Chess notation

The three phases of the game of chess

How to study chess

What a chess rating is and how to get one

Chess clock rules

An overview of faster chess games

The mechanics of a tournament

Rules and etiquette

Tips

to

winning chess
4.How To Play Chess: A Beginner's Guide to Learning the Chess Game, Pieces, Board, Rules, & Strategies by Chad Bomberger
This book is a beginner's guide to learning the chess game, pieces, board, rules, & strategies content. It is written in the comprehensive and easy-to-understand language, explaining how chess pieces move, how to follow the rules and the most important is to make the most of your favorite strategies.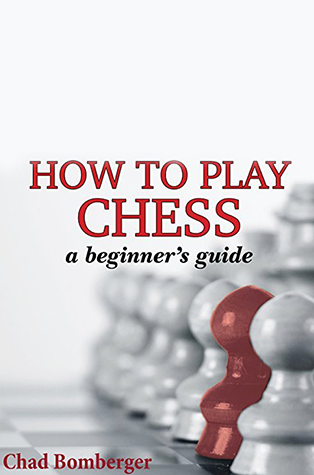 The book provides many famous beginner tactics which will improve your ranking. It provides the following topics:
Introduction/History

How to play

Basic Strategies

Beginner Strategies

The players and the Changes

Checkmate - The Conclusion
5."Logical Chess: Move by Move" by Irving Chernev
If you have already know how the pieces move and know how to play, it's time to watch the games of professionals which helps you to improve yourself. So the author of the " Logical Chess" explains 33 games, in a detailed way, explaining each move, adding also the reason of those moves.
So following the games and their explanations help you to opportunity be a better player. The book includes chess notation and symbols, 33 notable games with their detailed explanations.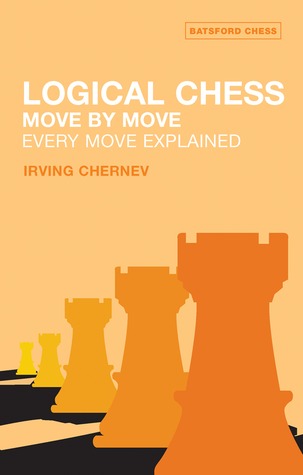 As a result, Computer vs Books are the decade's important matter of discussion and always will be hard to decide, which one is important. On the negative side, many people are completely keen on technologies forgetting about books.
Remember Books are irreplaceable and if you want to be a better player and beat others, play, read, practice, get informed by books, play with the computer, your friend and again read the best chess books.
Published on : 04 May 2018